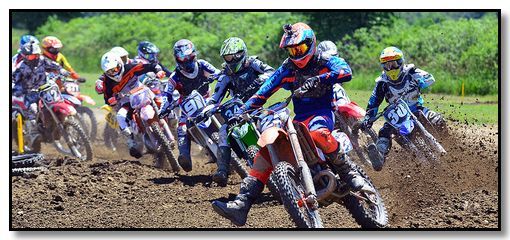 2019 OMA MX racing schedule
Weekend practice (when weather allows) we "prep" the main track.
$25
Times may vary depending on weather conditions.
Weekday practice is by appointment!
$20 per rider for the day.
Please call or email in advance to check riding availability weather changes the conditions daily and some days aschedule your riding session, let us know how many riders will be with you and your skill level so we may plan accordingly.
Open riding here is weather permitting.
Unfortunatley, here in northeast Ohio, mother nature can be difficult to manipulate when trying to provide good riding conditions.
With that said, if it is possible to groom the track midweek for a group of riders we will.
As with any track it is always best to call before you haul!
If you've been here in the past, please be aware that we are making changes and additions often. We have learned a lot in our ten years of building TV Land MX into the ultimate moto playground and improvements are being made continuously.
Come out and enjoy the fun that TV Land MX has to offer!